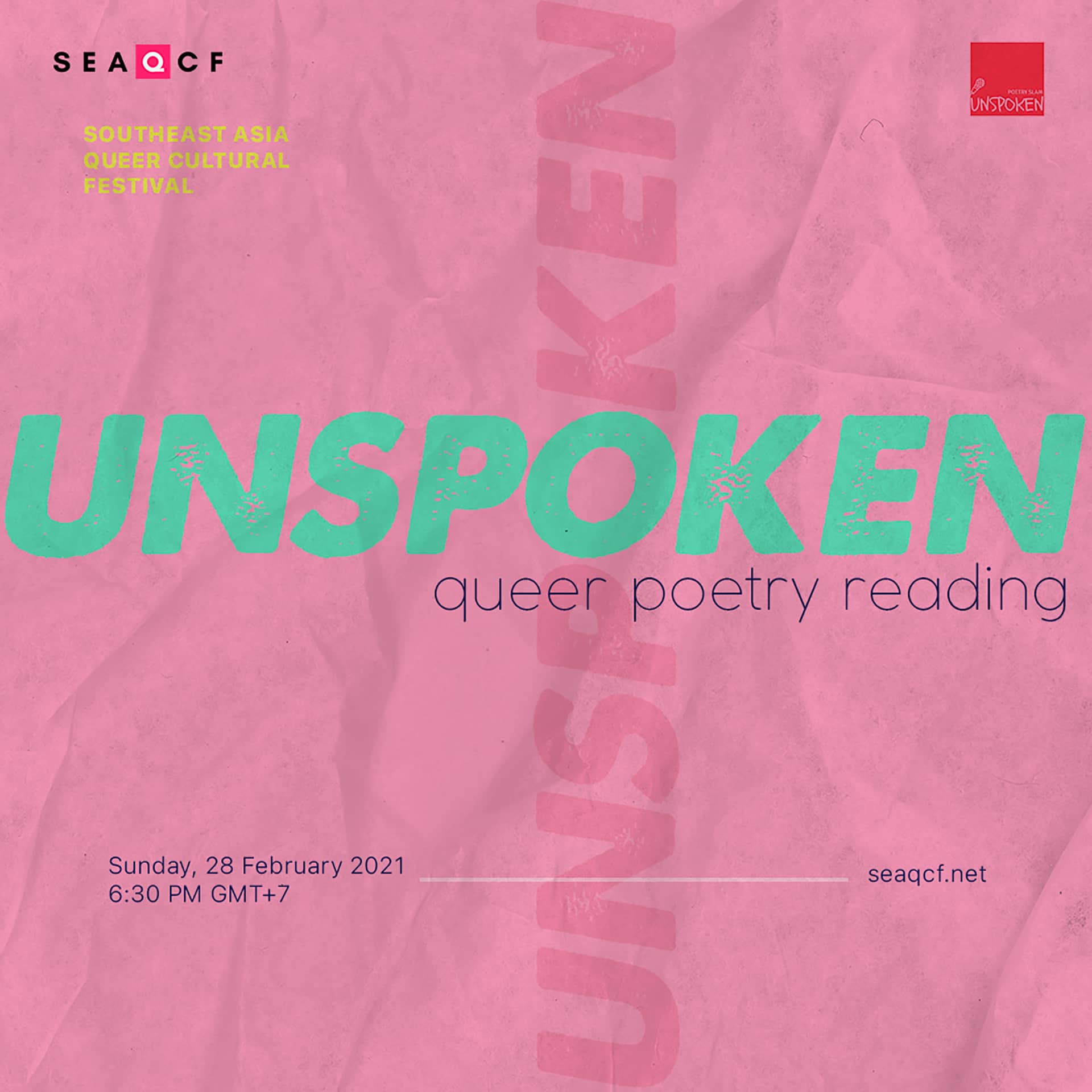 Unspoken: Queer Poetry Reading
Spoken word poetry is a raw form of emotive storytelling, the same as written poetry for many queer Indonesians. Broadcasted live, you will witness Indonesian queers express their desire, their fear, their longing for recognition, their roots of origin, as well as what the future might be for them.
We acknowledge that poetry creates a vacuum space where no judgment and hatred are able to penetrate the poetry itself, it contains knowledge and wisdom of the writer, the cultural heritage and mythologies that the poet possesses in telling their story. Through the use of language-play, emotive reading, and pure expression, the spoken word poetry reading we want to carry out will distill the story of Indonesian queers from different cultural backgrounds, ethnicities, and stories.
In collaboration with Queer Indonesia Archive, our poets will revisit and read poems written by older Indonesian queer from the 70s – 90s.
There will be a reflection on how these poets select the poem they read, and try to interpret the emotions through their way of reading the poem. Moreover, intergenerational poets will be selected in this live spoken word performance.