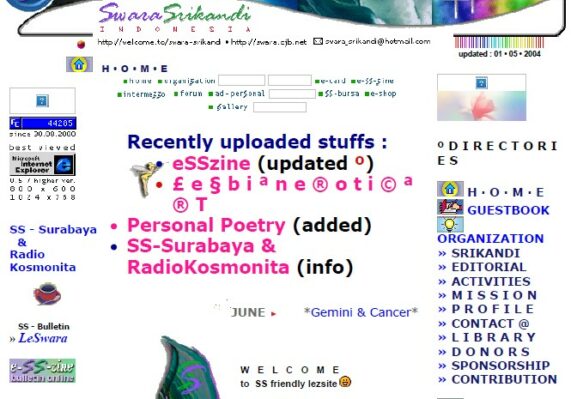 Website and Blogs
Below is a selected collection of our website and blog holdings. For a complete listing please see our catalogue or if you are after something in particular, please contact us.
As the internet culture gained foothold in Indonesia during the late-90s, community members created their own website and blogs to network. By the early-00s, a growing number of message boards, websites, and personal blogs became the new place for Indonesian queer communities to interact and socialise with each others. As social media and dating apps became popular in the 2010s, these digital playgrounds are now largely abandoned.
Boyzforum
Archived Gay Forum
Boyzforum was active from 2003 until 2020. With over over 100000 users, the forum was a important part of indonesian queer internet history. After closing, QIA has worked alongside the forum owners to ensure the forum contents was archived.
Boyzforum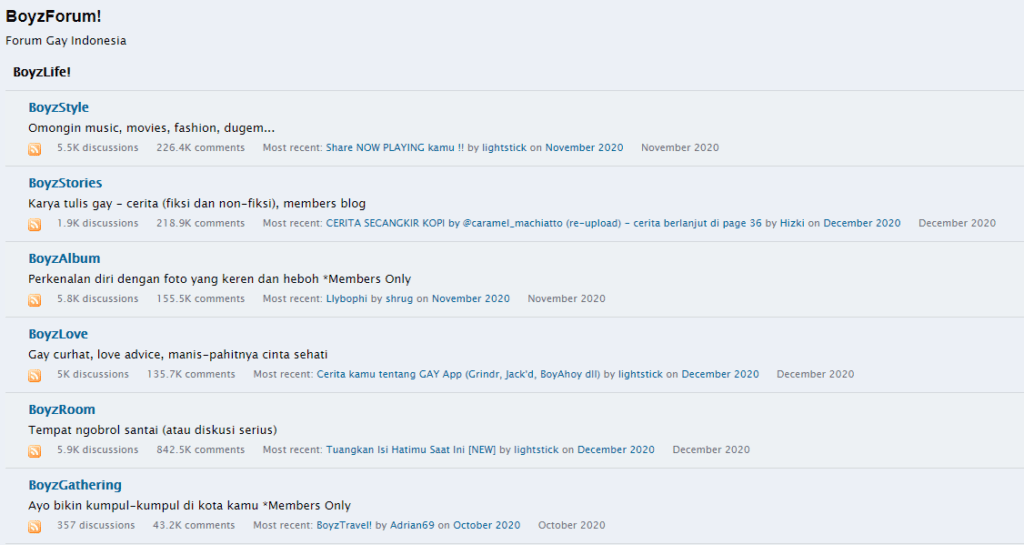 Show all

Boyzforum

Sepoci Kopi