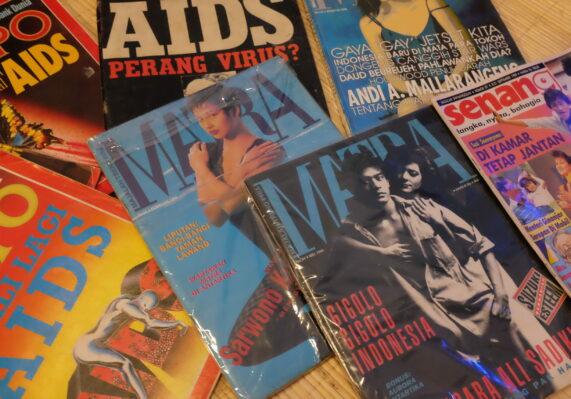 Newspaper and Periodicals
Below is a selected collection of our newspaper and periodical holdings. For a complete listing please see our catalogue or if you are after something in particular, please contact us.
Interest in queer community by Indonesian mass media is not something new. Starting with curiosity in trans women throughout the 60s & 70s and further fueled by the sensasionalisation of male homosexuality during the HIV pandemic, multiple Indonesian newspapers and periodicals ran reportage and articles about queer communities. The tone of these coverages ranged from affirming to outright queerphobic.
Materials are shared here, but all copyright remains with their respective copyright holders.
Show all

Jakarta Jakarta

MATRA

Pikiran Rakyat

Senang

Tempo