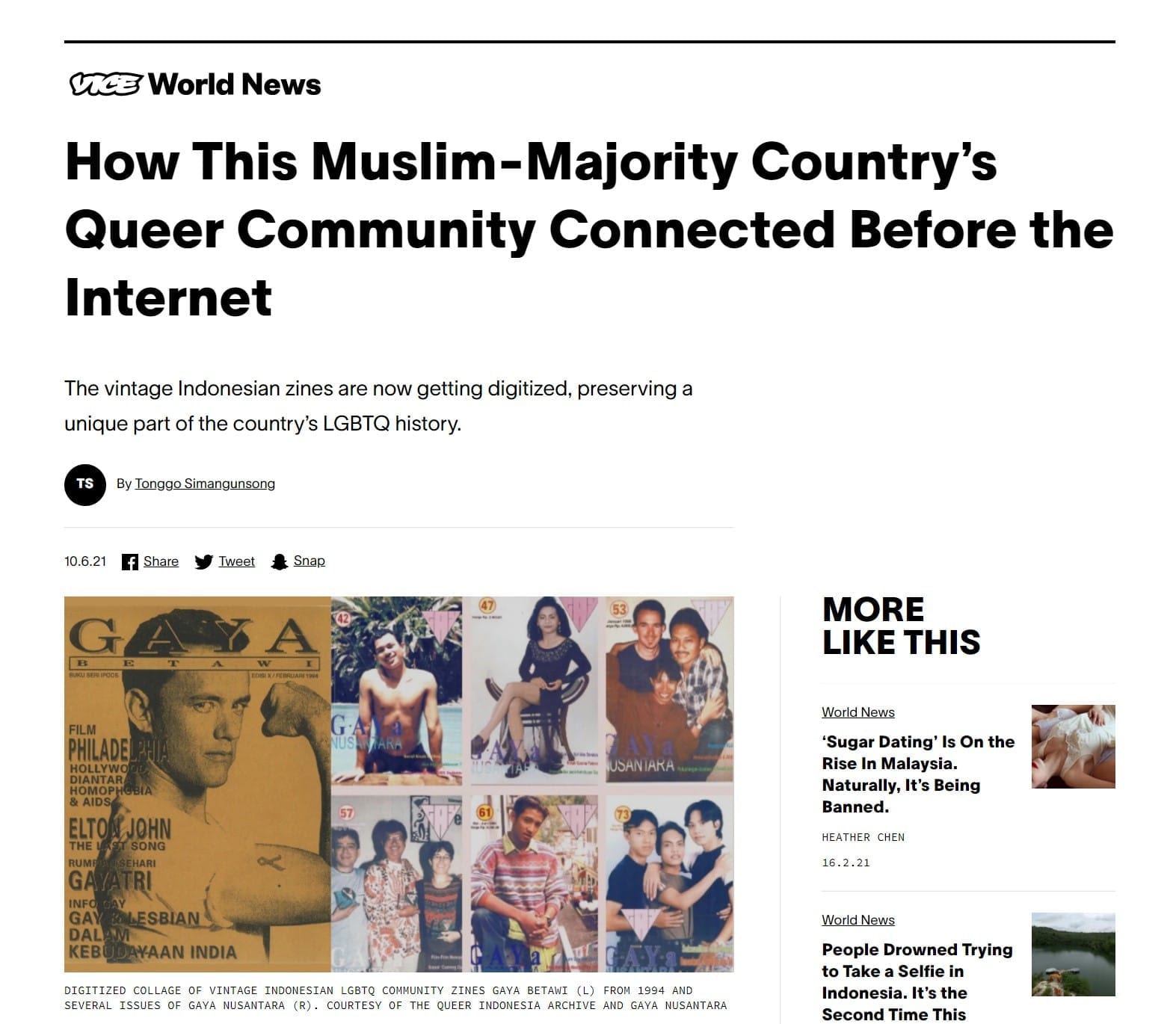 Vice Magazine features QIA
"In 1982, Jusup Jhonny Rianto subscribed to an Indonesian queer zine called Gaya Hidup Ceria (Happy Lifestyle).
"It was like a wind from heaven," Jusup, now 62, told VICE World News.
Believed to be the first of its kind in the country, Gaya Hidup Ceria only had a print run of a few years, and Jusup was so nervous about his family knowing he was gay that he had it sent to his office."
An excerpt from the Vice article which explores the importance of publications like G: Gaya Hidup Ceria for community members in the early 1980s. Read the full article here.